iPhone dev-team today released PwnageTool 4.2 jailbreak  for iPhone, iPod Touch and iPad users looking for a safe upgrade to iOS 4.2.1. PwnageTool 4.2 is an untethered jailbreak tool that is based on the exploit found by Chronic dev team. Before this, dev team had released the Redsn0w 0.9.6 tethered jailbreak tool, and we had shared a step by step to guide to jailbreak iOS 4.2.1 using it.  Now, here are the instructions to jailbreak iOS 4.2.1 untethered using PwnageTool 4.2.
PwnageTool 4.2 let you preserve your baseband (06.15) during the update process. So later you can use the old Ultrasn0w 1.2 method to unlock your iPhone. Remember to backup everything before you start the jailbreak process.
1. Download PwnageTool 4.2 for Mac, and iOS 4.2.1 IPSW . Keep  both in a same folder.
2. Extract the ZIP file and run PwnageTool_4.2 application.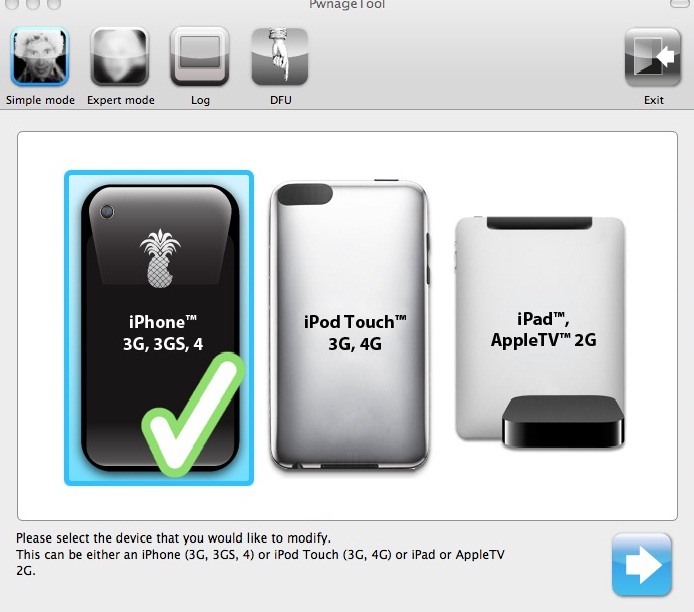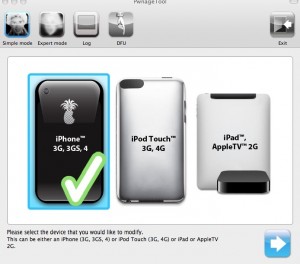 3. Select your idevice and continue.
4.  Now the application will ask  for iOS 4.2.1 IPSW file. Locate that and continue.
5. In the next step you will see some options for customizing the output firmware file.  Select expert mode and  from general, click on activate the iPhone( if you are not planning to use the official carrier). Choose other options based on your requirement.
6. Click on Build and select out location as the same folder in which we have placed the original iOS 4.2.1 software and PwnageTool 4.2. Wait for PwnageTool 4.2 to make the custom iOS 4.2.1 IPSW.
7.  After competition you will be asked to connect your iPhone, iPod Touch or iPad. Connect it an enter into DFU mode as per the instructions given in the application.
8. Open iTunes and select the target device. Press Option key+ Restore button and point it to the newly created custom iOS 4.2.1 (that is already been stored to our PwnageTool 4.2 folder).
9. Wait for iTunes to complete the restore process.
That's it. You have successfully jailbroken you idevice on iOS 4.2.1 with PwnageTool 4.2. Now you may unlock your iPhone using Ultrasn0w inside Cydia.
Note: Windows users can do the same kind of jailbreak with Sn0wbreeze 2.2.